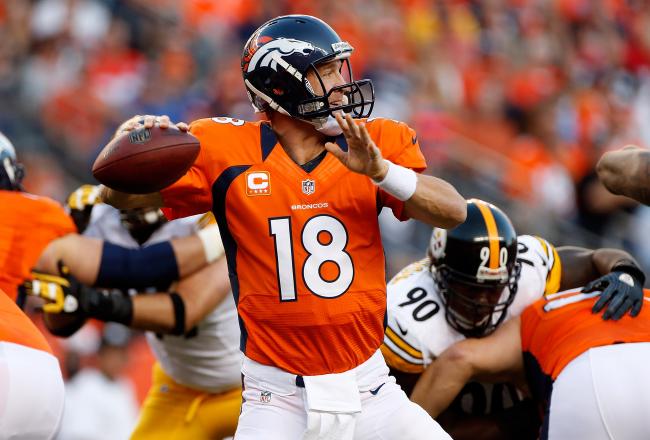 Last week's Monday Night Football matchup between the Denver Broncos and Pittsburgh Steelers was as advertised with arguably two of the best teams in the AFC Conference going head-to-head and neither team willing to go down without a fight.
Ultimately, four-time NFL MVP Peyton Manning was able to lead his new team to victory his debut in the Mile High City with an impressive 31-19 victory over Troy Polamalu and company.
In Week 2, things won't get any easier for Manning as he will be taking his Broncos on the road to face off against a very good Atlanta Falcons squad. After arguably one of the most impressive performances by a quarterback last week (299 yards, 3 TDs), Matt Ryan appears ready to lead his team to the promise land this season with one of the most potent offenses in the NFL at his disposal.
The ground game wasn't exactly working as planned for the Falcons in the win over the Kansas City Chiefs last week, but was able to make up for that by getting the job done through the air. Second-year wideout Julio Jones came up big in the season debut with 108 receiving yards and two touchdowns. Jones appears to be a major factor for the Falcons this season as he may become the number one option in the passing offense.
As for the Broncos, Manning will need to be on top of his game in order to lead Denver to a second consecutive win. The Falcons will be as tough or even tougher an opponent in comparison to the Steelers.
Atlanta is currently favored with a -3 point spread. This game will be close, but in the end I believe Manning's experience will overcome over Ryan's youth.