BUBBA THE LOVE SPONGE HULK HOGAN May Have Leaked Sex Tape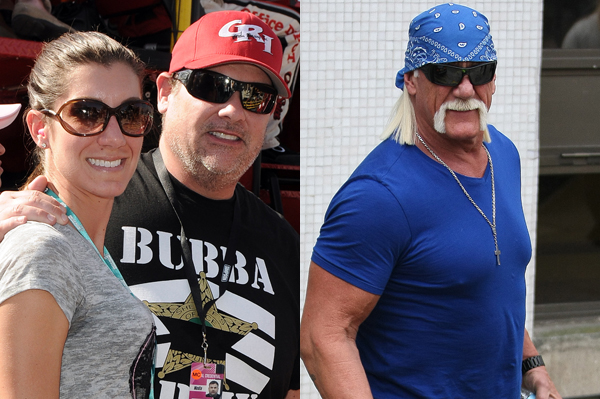 Bubba the Love Sponge just went on his radio show … and claimed Hulk Hogan may have played a role in the release of the sex tape … despite several public denials.
During the show, Bubba made it clear … he and Hulk are no longer best friends — in fact, it sounds like they pretty much hate each other's guts.
At one point in the show, Bubba called Hulk a "self-centered" man who has delusionally convinced himself that Nick was innocent in that 2007 car crash, Brooke actually has talent and that Linda is  "whore." Bubba actually defends Linda throughout the show.
Bubba never really denied having anything to do with the sex tape — but said, "I'm gonna be honest with you, I have not seen the tape … including me supposedly bragging and being a horse's ass."
We broke the story, there is footage of Bubba on the sex tape … talking about selling the footage if he ever wanted to be rich enough to retire.
On the radio show, Bubba continued, "At the end of the day, I can't even comment on the validity … [Hulk] could have had something to do with the leak of it,"
Bubba also touched on the fact that he let Hulk have sex with his then-wife Heather Clem — saying they all consensually agreed to it and reminding Hulk, "Nobody put a gun to your head."